After sponsoring an Outpatient Breastfeeding Training, Primary Care Associates of Appleton, WI now has 9 Breastfeeding ChampionsSM on their staff. The training has resulted in the permanent addition of lactation support to their medical practice, which has been very well received by both the PCAA staff and the surrounding community.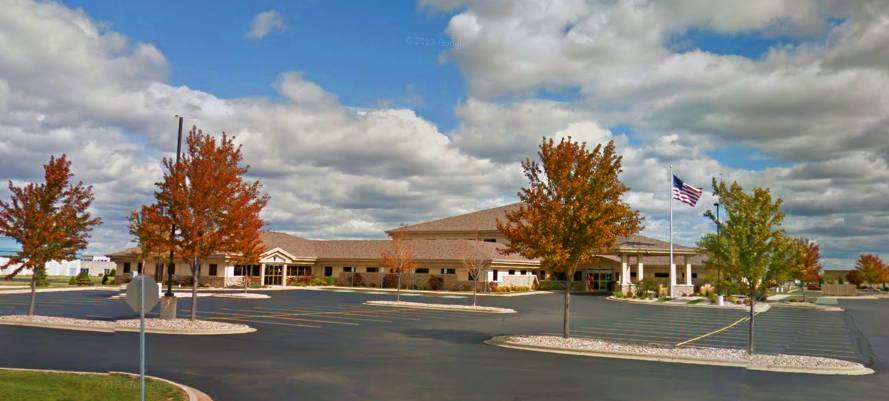 IABLE interviewed Dr. Jessica Johnston-Rickert, the family physician with Primary Care Associates of Appleton, LTD (PCAA) who led this effort. PCAA is an independently-owned primary care clinic in Appleton, WI with a team of 26 healthcare providers. Until recently, PCAA did not have a lactation program as part of their standard medical services. In March 2016, PCAA was approved for a 3-month trial offering lactation support in their office, and in July they received the news that the trial was approved as a permanent service.
"In our practice area, we have county health nurses, and our own lactation consultants, but because there are so few and they have very limited appointments available, it could take 3-4 weeks for a mom/baby to get an appointment. That of course is not doable when your kid is hungry after being discharged from the hospital. So we just saw this huge gap in meeting breastfeeding needs. After seeing case after case of moms quitting breastfeeding because of simple issues and lack of availability of outpatient support, we sponsored a Milk Mob training."
In response to this gap, IABLE held an Outpatient Breastfeeding Training at PCAA in fall of 2015, which included Dr. Johnston-Rickert, medical assistants and registered nurses. The 2 outpatient lactation consultants in the Appleton area also attended the training. Since the training, Dr. Johnston-Rickert has been working very hard to create a lactation program at PCAA. Dr. Johnston-Rickert explains that all PCAA staff need to be involved in the development and execution of the lactation program to ensure its success. "We have support from pretty much all facets of this clinic, and they are all involved. We hold monthly meetings, and the outpatient lactation consultants are also copied on all of our emails and meeting minutes. I always have someone from human resources at the meetings, as well as someone from billing and the nurse supervisor, so that we can all coordinate this together."
PCAA also made specific structural changes to support the lactation program. Dr. Johnston-Rickert tells us, "It really was a lot of organization surrounding these nuts and bolts issues." They formatted their electronic medical record software and incorporated IABLE triage tools for staff messages and telephone encounters. Medela donated pump supplies to PCAA so they could help mothers with flange sizes and other pump parts. An employee in the radiology department at PCAA sewed breast models to use for education. With board approval, they purchased a new scale that weighs in grams for pre- and post- feeding weights. In addition, they've had to work out the logistics of how to bill for the breastfeeding visits, and where to document the visits (in mom's chart, baby's chart, or both).
In terms of patient management, PCAA now has 9 Outpatient Breastfeeding Training Champions at the office. Upon receiving a telephone call for a breastfeeding problem, the receptionist reviews the calendar to determine when a Breastfeeding Champion is available for that day, and transfers the call to one of the 9 Breastfeeding Champions. Using IABLE triage tools, the Breastfeeding Champion determines whether the dyad should be seen in the clinic. Dr. Johnston-Rickert explains, "We have administrative support that says, 'Okay, if this medical assistant is going to be gone for a period of time, do I have an extra person who can help with prescription refills or help bring patients into exam rooms? So we have support from pretty much all facets of this clinic to be able to do this, and they are all involved, so we can all coordinate this together."
Dr. Johnston-Rickert emphasized that all of the physicians at the clinic were very supportive of the new breastfeeding initiative. "The doctors were giving cheers and thumbs up in the boardroom after I presented. There are a lot of people at our clinic that are super supportive of the initiative. There were also people worried that they will have to do extra work, so that was an initial challenge. But as the process moved forward during the 3-month trial, we found that we only spend 15-20 min in these visits and cross coverage isn't a big issue. Developing and sustaining a lactation program really needs a physician champion, I think, to be able to carry it through."
After completing the 3-month lactation support trial, Dr. Johnston-Rickert presented the outcomes of the trial to the board. She gave a case presentation describing the 11 dyads the clinic saw, including the breastfeeding problem, the solution, and whether the dyad was still breastfeeding at the last visit. In helping breastfeeding moms, the Breastfeeding Champions spent an average of 12 minutes on the phone (range: 4-24 min.) and 17 minutes (range: 10-30 min.) in office visits. At follow-up, 9 of the 11 dyads were still breastfeeding. Four of the 11 dyads seen by a Breastfeeding Champion were also recommended to see a lactation consultant, of which 2 did. The Breastfeeding Champions received high satisfaction ratings from the moms who saw them, and the moms also emphasized that this was a needed service in Appleton.
As a permanent service, PCAA now plans to open up the lactation program by advertising it on Facebook and on their website. They will also give out flyers to breastfeeding moms when they come to PCAA for their newborn weight and color check, and possibly to postpartum moms at the hospital who are PCAA patients. Dr. Johnston-Rickert added, "We are only dealing with PCAA patients right now, but in the future other medical systems might send their patients to us for lactation services. The need is there! So right now the other clinics in town that are affiliated with us are watching to see how we incorporate breastfeeding support into our practice. And then they are watching to see if we have a good, viable business and if we are really helping. Then they'll contact IABLE to get trained and start the process for themselves!"