In response to the need for breastfeeding support services, the Dean Medical System in Madison, WI sponsored Milk Mob Outpatient Breastfeeding Champion SM (OBC) trainings for the Registered Nurses (RNs) working at their Pediatric Division. As a result of the trainings, Dean Pediatric Clinics created the new role of Nurse Educator, whose main responsibilities include providing breastfeeding support. Dean providers report seeing great value in this new service, and Dean has received excellent feedback from the breastfeeding families it has served.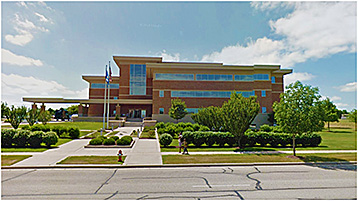 IABLE interviewed Diona Sheehan, MAPC, Clinical Manager of Internal Medicine and Pediatrics at Dean Clinic East. Diona explained that, when reviewing their services, they discovered a gap in breastfeeding support, and that IABLE Breastfeeding Champion training offered an opportunity to provide their nurses with the skills to fill that gap. The results were far reaching.
"We had some staffing changes within our pediatric group, so that gave us an opportunity to have some additional capacity within our RNs. We did a gap analysis about what we are currently offering our patients versus what we are not. We seem to get a lot of breastfeeding questions, and that can consume quite a bit of time with parents coming in to the office. One of the first things that came to mind was breastfeeding and breastfeeding support. We really didn't feel like we had the volume or the structure in place where we could support a full time lactation counselor. So when the opportunity for a Milk Mob Training came, we made a commitment to get all of our RNs from pediatrics (our pediatric division) trained through the Outpatient Breastfeeding Champion program."
As a result of the trainings, each of the 6 Dean Pediatric Clinics now has a Nurse Educator whose main responsibility includes providing breastfeeding support. The Nurse Educators are responsible for rooming all of the newborn and two-week visits, and are not limited in the time they are able to spend with each patient. When they are rooming the dyads, they have the opportunity to ask about how breastfeeding is going, and offer in-person support and reassurance as needed.
"Most often we found that at the two week visit there are a lot of questions that come up - a lot of concerns or frustrations that the patients have. We've received feedback from both the moms and dads that they have really appreciated the level of support and time the nurse can spend with them. We don't say it has to fit within this particular window. We've had nurses that have spent hours with some of the patients."
The Dean Pediatrics Clinics now always have one OBC on triage, as well, to address breastfeeding concerns on the phone. They have found IABLE Triage Tools to be very helpful to use for telephone support, as well as during in-person visits. They have just begun to use the Breastfeeding Education handouts, and OBCs have found them to be patient friendly.
"The other thing that is really helpful is IABLE listserv. If the nurses have questions, or if something comes up during a patient visit, or if a provider asks the nurse a question she isn't sure about, they post the question out there and within an hour they say they will have received a response. This is awesome because we are able to further help our patients with breastfeeding concerns we may not have otherwise had experience with. And then the nurses share that information at nursing meetings. I think that every nurse that has gone through the training is on that listserv, so they can go in and get those resources as well."
Diona explained that IABLE Training was well-received among the nurses who were trained, and she feels that it has provided them with quality information to support and manage breastfeeding dyads.
"I think in the time we've had our nurses trained, there were maybe one or two patient situations where we had to refer out. But most often we're able to meet the needs of the breastfeeding mom here and troubleshoot. Now, it may be one of those situations where we put a question on the listserv, but there hasn't been much that they can't handle."
In terms of organizational capacity, Diona explained that they hold monthly 1 1/2 hour-long meetings with their pediatric charge nurses and managers from Dean Care sites across Wisconsin. At those meetings they talk about the Nurse Educator role in general, and ways they can improve it. They also review how much dedicated time is spent in breastfeeding support, and if there are any additional resources or care gaps that they can identify. When the agenda allows, they review specific breastfeeding cases to share and learn from each other.
In the future, Dean hopes to offer more prenatal meet- and- greets led by OBCs, where parents will receive anticipatory guidance about breastfeeding and learn about Dean's breastfeeding support resources. Dean also has family medicine and obstetric nurses who have completed or are planning to complete the OBC training, thereby expanding the reach of providers trained in offering breastfeeding support.
"I think one of the big opportunities is that the OBC model really does free up time for our physicians. The nurses love the ability to interact one-on-one with the patients. They are being pulled in on a daily basis to meet with moms and newborns. Providers see great value in it. We've gotten extremely good feedback from our patients as well. Also, because we are willing to see family medicine and obstetric patients as well, patients are really appreciative."