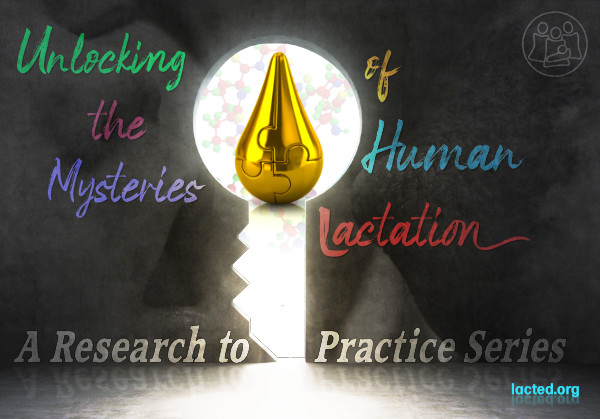 Unlocking the Mysteries of Human Lactation: Our Monthly Research to Practice Series Webinar
This monthly educational series is an exploration of the science of human lactation which aims to deepen understanding and explain our shared clinical observations. We look forward to showcasing researchers who have made it their lives' work to contribute to an ever-growing foundation of science that will ultimately strengthen the roles that breastfeeding and human lactation play in the health of the lactating parent, child and family.
This series is an excellent opportunity for breastfeeding medicine and lactation specialists to communicate directly with scientists who create and publish evidence that we utilize to advance the standards of care for lactating families.
Register for Upcoming Research Lectures