Anne Eglash MD, IBCLC, FABM
President
Dr. Eglash is a clinical professor with the University of Wisconsin School of Medicine and Public Health, in the Department of Family Medicine. In addition to practicing family medicine, she has been a board certified lactation consultant since 1994.
In 2013 she developed the Outpatient Breastfeeding Champion training program to teach breastfeeding knowledge and support to the primary care medical offices in the University of Wisconsin Medical Foundation System in Madison, Wisconsin.
Anne is a cofounder of the Academy of Breastfeeding Medicine, and is the co-medical director and cofounder of the Mothers' Milk Bank of the Western Great Lakes.
She is the medical director of the outpatient lactation program at Meriter Hospital, and the medical director of the University of Wisconsin Lactation Services. She has published many peer-reviewed articles on breastfeeding medicine and sits on the editorial board for Breastfeeding Medicine Journal.
She co-hosts and produces a free breastfeeding medicine podcast series, The Breastfeeding Medicine Podcast, which can also be found on iTunes.

Kathy Leeper, MD, FAAP, IBCLC, FABM
Vice President
Dr Leeper first worked as a pediatrician, then helped to develop a free-standing, nonprofit breastfeeding center and clinic in Lincoln, Nebraska, called MilkWorks. (www.milkworks.org). She serves as its Medical Director, and has practiced breastfeeding medicine exclusively since 2001.
In 2014 she joined IABLE to serve on the board of directors, help with trainings and with the development of educational material. She was honored as a Fellow of the Academy of Breastfeeding Medicine in 2009, and served on its Board of Directors from 2014-2017.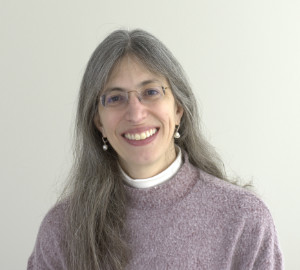 Liliana Simon MD, IBCLC, FABM
Treasurer
Dr. Simon is a Lactation and Breastfeeding Medicine specialist; she is an IBCLC and a Fellow of the Academy of Breastfeeding Medicine. She is also a Pediatric Critical Care physician and a Clinical Assistant Professor at the University of Maryland School of Medicine in Baltimore.
She was instrumental in changing the culture in the Pediatric Intensive Care, making breastfeeding and the use of breastmilk standard of care at the PICU at the University of Maryland Medical System. She serves on the board of the Maryland Breastfeeding Coalition. Dr. Simon has lectured on breastfeeding in the U.S. and internationally. She helped update and write some ABM protocols and is translating ABM protocols into Portuguese as a resource for breastfeeding specialists in other countries. She has been working with a team at the University of São Paulo to expand breastfeeding resources in Brazil.
Stephanie Ryan RN, BSN, IBCLC
Stephanie Ryan is an RN BSN IBCLC who grew up in southeastern Minnesota where she received her Bachelor's Degree from Winona State University. She started her career in a small community hospital in single room maternity care. Labor and delivery was her first love but over the years her focus shifted more to education and breastfeeding. She became an IBCLC in 1996 and changed jobs in 2001 to focus more on lactation. She started working as an IBCLC at a larger tertiary care center, Gundersen Health System, and helped lead their breastfeeding task force to become a Baby Friendly Designated Hospital in 2008. She continues to work there as an inpatient and outpatient lactation consultant. She became a trainer for IABLE in 2014 and joined the board of directors in 2015. When she's not sharing her passion for breastfeeding, Stephanie is all about her family. She and her husband Jeff have 5 sons and spend most of their free time with them. They also love sports, traveling, and the outdoors.