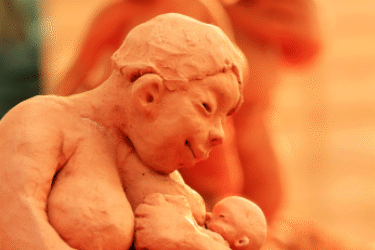 Primary Care Breastfeeding Medicine Course for Physicians & Other Providers – eCourse
The Best Deal for Medical Student and Resident Lactation Education!
Cost
Students: $15
Regular: $50
Overview
IABLE's Primary Care Breastfeeding Course for physicians teaches prenatal breastfeeding education, intrapartum and early postpartum support, along with problem-focused management. It also covers differential diagnosis and management of the most common outpatient breastfeeding problems encountered by physicians and other providers who work with breastfeeding dyads.
Objectives
Gain knowledge and skills to counsel mothers and families on benefits of breastfeeding and risks of artificial feeding
Describe how to support and protect breastfeeding immediately postpartum
Explain the differential diagnoses and management strategies for the most common breastfeeding problems that arise during lactation
Identify evidence-based resources for issues such as medications during lactation, patient education on breastfeeding, and problem-based breastfeeding support
Topic Outline
Components of breastmilk, risks of not breastfeeding
Policies and demographics
Anatomy and physiology of breastfeeding
Prenatal counseling
Latch and positioning
Breastfeeding in the immediate postpartum period
The first week postpartum
Sore nipples and breast pain
Low milk production
Medications during lactation
Hyperlactation
Pump technology
Weaning
Accreditation
This recorded activity, Primary Care Breastfeeding Medicine Course for Physicians and Other Providers, has been reviewed and is acceptable for up to 7.25 Prescribed credit(s) by the American Academy of Family Physicians.
This nursing continuing professional development activity was approved for 7 Contact Hours by the Wisconsin Nurses Association, an accredited approver by the American Nurses Credentialing Center's Commission on Accreditation. Expiration Date: May 1, 2023.
This course has been allocated 7.25 L CERPs by IBLCE Long Term Provider #CLT 117-04.
Speakers
Anne Eglash MD, IBCLC
Karen Bodnar MD, IBCLC
Nan Dahlquist MD, IBCLC
Kristina Lehman MD, IBCLC
Kathy Leeper MD, IBCLC
Conflicts of Interest
None
Primary Care Breastfeeding Medicine Course for Physicians & Other Providers – eCourse
$15.00 – $50.00