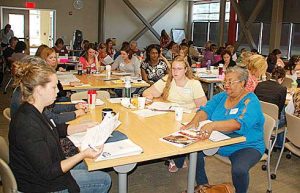 Physicians, physician-assistants, nurse practitioners, midwives and dentists who care for breastfeeding dyads often recognize the need for further training in breastfeeding medicine.
IABLE has Several Educational Offerings for Physicians & Other Providers
---
1) The One Day Primary Care Breastfeeding Medicine Basics for Healthcare Providers - Live or Online
IABLE's one-day basic breastfeeding training for providers (curriculum here) instructs participants on prenatal breastfeeding education, intrapartum and early postpartum support, and differential diagnosis and management of the most common breastfeeding problems encountered by primary care providers. These problems include evaluation and management of low milk supply, breast/nipple pain, the use of medications during breastfeeding including contraception, complications in the early postpartum period, and breast pump counseling.This course can be scheduled upon request - either live or online.
We are considering conducting this course in the fall of 2021. We will announce it in our newsletter.
---
2) The Annual Five Day Comprehensive Clinical Breastfeeding Medicine Course
This is the one and only comprehensive breastfeeding medicine course geared towards physicians and other providers who want to elevate their support for breastfeeding dyads in their office, and/or who are developing the knowledge and skills to practice breastfeeding medicine as a subspecialty. This event is usually held in September.
---
3) The Annual Clinical Breastfeeding Medicine Conference
This symposium is designed for health professionals who currently practice breastfeeding medicine, or who plan to in the future. Its learning format will allow for in depth discussions among participants on innovative strategies to manage various complex breastfeeding medicine problems. We also build in social time to hang out together and connect on a deeper level to form long lasting friendships. It really has been a blast! This event is usually held in late May - early June.
---
4) The 2nd Sunday Breastfeeding Medicine Case Discussion Series
(Accredited, No Charge)
These monthly webinars feature a presenter who will lead a discussion on a breastfeeding medicine topic centered around a clinical case. This learning format will allow participants to share their experiences and ideas on strategies to evaluate, diagnose, and /or manage various complex breastfeeding medicine problems.
---
5) The Little Green Book of Breastfeeding Management for Physicians and Other Healthcare Providers
The Little Green Book of Breastfeeding Management for Physicians and Other Healthcare Providers, now in its 7th edition (2020), is a pocket-sized reference manual for the most commonly asked questions that breastfeeding families have throughout the course of lactation.The book covers a broad range of topics including components of breastmilk and prenatal support, optimal breastfeeding management early postpartum, followed by problems and special conditions encountered by most primary care providers who care for breastfeeding dyads.
Order here.
---
6) Breastfeeding Medicine Podcast
---
7) Clinical Question of the Week & LactFacts App
Every week IABLE reviews a recent policy statement or other major article that has an impact on best practices in the care of breastfeeding mothers and babies. Reading these are not only quick and easy, but will help you feel more confident when counseling on breastfeeding. These are
available on our website
, but as a member of IABLE, you will be automatically subscribed to receive these via email.  We also send a periodic newsletter with information about our activities and new resources that are available to our members.    If you do not wish to receive these emails there is an 'unsubscribe' link included in each one.  Please note that unsubscribing from either of these will  unsubscribe you from all of our member communications, but not the Discussion Group.
LactFacts Mobile App
LactFacts are very short summaries of our Clinical Questions. Each week we publish a LactFact along with the Clinical Question.We also provide the LactFacts mobile app as a great way to stay current on the move and find clinical evidence you need while with patients or clients. Need a fact to prove your point? Just whip out the LactFacts App! Now available on Android and Apple.
Install the LactFacts App for Android on Google Play