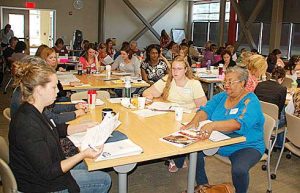 P
hysicians, physician-assistants, nurse practitioners, midwives and dentists who care for breastfeeding dyads often recognize the need for further training in breastfeeding medicine.
Primary Care Breastfeeding Medicine Basics
for Healthcare Providers
- Live or Online -
IABLE's one-day basic breastfeeding training for providers
(curriculum here)
instructs participants on prenatal breastfeeding education, intrapartum and early postpartum support, and differential diagnosis and management of the most common breastfeeding problems encountered by primary care providers. These problems include evaluation and management of low milk supply, breast/nipple pain, the use of medications during breastfeeding including contraception, complications in the early postpartum period, and breast pump counseling.
---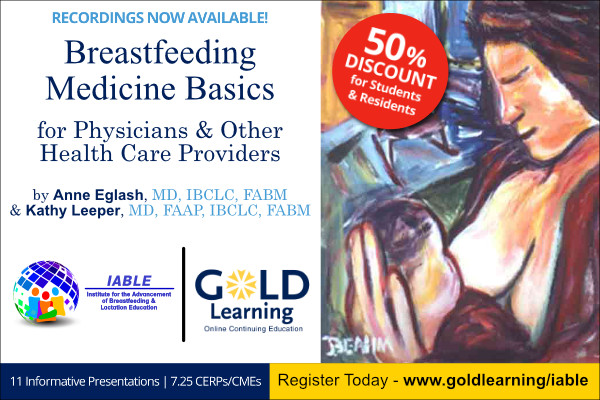 We have partnered with GOLD Learning to publish an online version of our accredited Primary Care Breastfeeding Medicine for Healthcare Providers.
This is a 7 hour course designed for medical providers who care for breastfeeding mother/baby dyads in their OB/Gyn, family medicine or pediatric practices. It offers 7.25 CME credits and 7.25 CERPS in its entirety, and focuses on requisite knowledge needed to understand and execute management of common breastfeeding problems, such as mastitis, sore nipples, low/high milk supply, infant fussiness, breastfeeding infants who fail to gain weight, and medication concerns.
The material in this course should be considered fundamental knowledge for any medical resident or other health care provider-in-training who plans to work with breastfeeding dyads after graduation.  Upon registration the course materials are available for 12 weeks.  Individuals who complete this course are offered a free 3 year IABLE Trainee Membership.
Residents and Students can enroll for 50% off.
---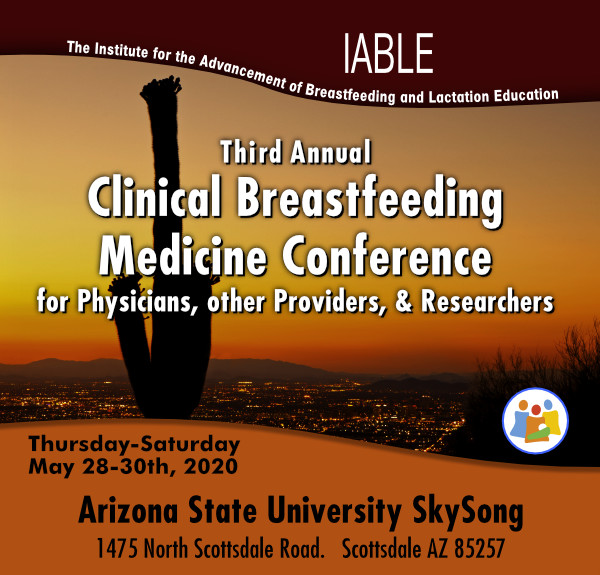 3rd Annual Clinical Breastfeeding Medicine Conference
Phoenix, AZ
May 28-30, 2020
also Available via Webinar
This symposium is designed for individuals who currently practice breastfeeding medicine, or who plan to in the future. It's learning format will allow for in depth discussions among participants on innovative strategies to manage various complex breastfeeding medicine problems.
Online attendance will also be offered. Details soon!
Download the brochure here.
Individuals who complete this course are offered a free 1-year IABLE Educator Membership.
---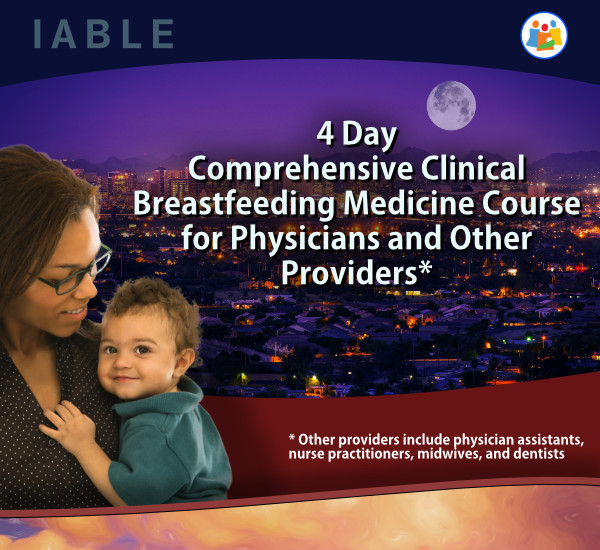 Comprehensive Clinical Breastfeeding Medicine Course
Phoenix, AZ
Sept. 10-13, 2020
The goal of this conference is to provide breadth and depth of clinical knowledge for providers who are desire comprehensive breastfeeding education. Each session will focus on evaluation and management strategies in a small-group, case-based format so that participants leave with the knowledge and skills to manage a wide variety of breastfeeding problems that they will encounter in a typical primary care practice.
Registration will be available soon!
Download the brochure here.
Individuals who complete this course are offered a free 1-year IABLE Educator Membership.