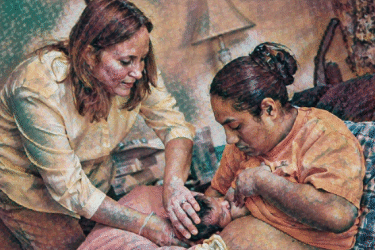 Case Discussion Webinar: Low Milk Supply – 20/7/12
Clinical Case Discussion Webinar:
Low Milk Supply
Sunday, July 12th, 2020
8:00am - 9:00am CDT
with
Anne Eglash MD, IBCLC, FABM,
Karen Bodnar MD, IBCLC, FAAP, FABM,
and Janean Wedeking DO
Overview of the Case Series
The Institute for the Advancement of Breastfeeding and Lactation Education's 'Clinical Case Discussions in Breastfeeding Medicine' is a monthly webinar series of 1-hour case presentations. The goal of this series is to enhance the clinical practice of breastfeeding medicine by bringing together physicians and other providers from around the world, in order to share experiences, evidence, and innovative ideas in clinical practice. This series is perfect for physicians and other providers who have been practicing breastfeeding medicine for several years, or for those who are exploring the field or just getting started.

Registration
Please "Add to Cart" at the bottom of this page to reserve your seat to attend live or access the recording.

Details are included in our flyer which can be downloaded here.
Webinar/Recording
The live webinar is limited to 100 participants, so while it is unlikely that all the seats will be filled, we cannot guarantee live participation. However, the recordings of the webinar will be available to everyone for 4 months.

Case Discussions
Submit cases and see a list of the other case discussions in this webinar series here.

Cancellation/Refunds
Full refund up to 2 weeks before course. 50% refund for less than 2 weeks before course.
Please use our contact form to contact us with questions.
Case Discussion Webinar: Low Milk Supply – 20/7/12
No Charge