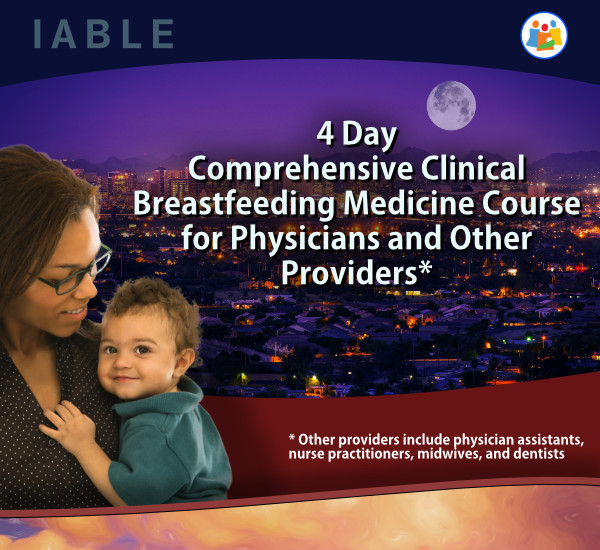 Comprehensive Clinical Breastfeeding Medicine Course
Phoenix, AZ
Sept. 9-12, 2020
Note: You must be logged in to receive member pricing.
Full Conference Pricing
Earlybird/Regular
Member: $790/$840
Non Member: $850/$900
Daily Pricing
Member: $275
Non Member: $300
The goal of this conference is to provide breadth and depth of clinical knowledge for providers who are desire comprehensive breastfeeding education. Each session will focus on evaluation and management strategies in a small-group, case-based format,  so that participants leave with the knowledge and skills to manage a wide variety of breastfeeding problems that they will encounter in a typical primary care practice.
Reserve a room from our room block here.
For event details download the event brochure here.
Individuals who complete this course are offered a free 1-year IABLE Educator Membership.