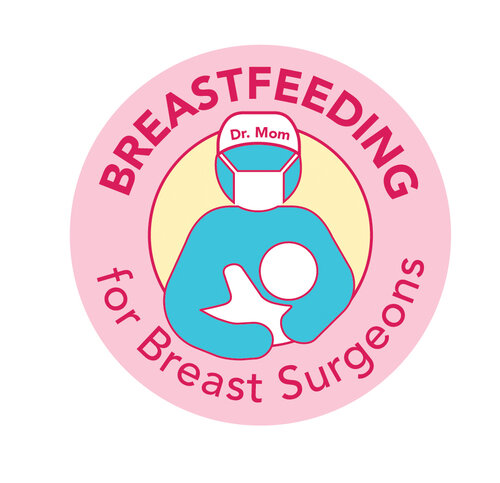 Breastfeeding for Breast Surgeons and Other Breast Care Providers – 21/02/27
Webinar
Saturday, February 27, 2021
10:00 AM – 6:30 PM CST
with
Katrina Mitchell MD, IBCLC, FACS
This comprehensive breastfeeding medicine course for breast surgeons and other breast-care providers reviews all aspects of lactation relevant to breast care providers and surgical practice. It begins with an introduction to the field of breastfeeding medicine and lactation and concludes with a "lactation primer" for surgeons. Core course topics include interventions in obstructive and inflammatory conditions such as mastitis and abscess; nipple areolar complex pathology; benign masses during lactation; plastic surgery and breastfeeding; and, managing the intersection of breast cancer and breastfeeding. Included in the course are key references from the medical and surgical literature, as well as patient education material that can be utilized in surgical clinics.

Details are included in our flyer which can be downloaded here.
Registration
Early bird pricing through Jan. 29: $90
Regular pricing: $100
Please "Add to Cart" at the bottom of this page to reserve your seat to attend the live webinar or to access the recording.
Recording & Accreditation
Recordings of the webinar will be available for 1 month. Attendees can earn credits through any combination of live participation and/or viewing the recordings. A link to the recording will be emailed to registrants within 1-2 days following the webinar.
CME: The AAFP has reviewed Breastfeeding Medicine for Surgeons and Primary Care Physicians and deemed it acceptable for up to 7.50 In-Person, Live (could include online) AAFP Prescribed credit. Term of Approval is from 02/27/2021 to 02/27/2021. Physicians should claim only the credit commensurate with the extent of their participation in the activity.
IBCLC: This course has been allocated 7.25 (L) Continuing Education Recognition Points (CERPs) by IBLCE. CERPs approval #CLT117-04.
Cancellation/Refunds
Full refund up to 2 weeks before course. 50% refund for less than 2 weeks before course. Please use our contact form to contact us with questions.
Registration for This Event is Closed
Breastfeeding for Breast Surgeons and Other Breast Care Providers – 21/02/27
No Charge