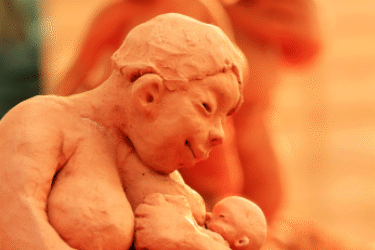 Primary Care Breastfeeding Medicine Course
for Physicians & other Providers Webinar*
21/1/9
Saturdays, January 9 and 16th, 2021
10:00am - 2:00pm CST each day
with
Anne Eglash MD, IBCLC, FABM,
Kristina Lehman MD, IBCLC, FABM,
Karen Bodnar MD, IBCLC, FABM, FAAP,
Nan Dahlquist, MD, IBCLC, FABM, FAAP
and Kathy Leeper MD, IBCLC, FABM

Details are included in our flyer which can be downloaded here.

Registration
Please "Add to Cart" at the bottom of this page to reserve your seat to attend the live webinar or to access the recording.

Registration will be available until the end of the Jan. 16th session. This includes access to the recordings. We cannot grant access to the recordings to anyone who has not registered.
Recording & Accreditation
The live webinar is limited to 500 participants, so while it is unlikely that all the seats will be filled, we cannot guarantee live participation. Recordings of the webinar will be available for 4 months to those who have registered. Attendees can earn credits thru any combination of live participation and/or viewing the recordings. A certificate listing credits earned will be available for download from your IABLE dashboard after the event evaluation is completed.
IBLCE: This course has been assigned 7.25 (L) Continuing Education Recognition Points (CERPs) by IBLCE. Long Term Provider #CLT117-04.
CME: The AAFP has reviewed Primary Care Breastfeeding Medicine Course for Physicians and other Providers via Webinar and deemed it acceptable for up to 7.25 Online Only, Live AAFP Prescribed credit. Term of Approval is from 01/09/2021 to 01/16/2021. Physicians should claim only the credit commensurate with the extent of their participation in the activity.
RN: This continuing nursing education activity was approved by the Wisconsin Nurses Association, an accredited approver by the American Nurses Credentialing Center's Commission on Accreditation. 7 nursing credits are awarded to Registered Nurses for successful completion.
Cancellation/Refunds
Full refund up to 2 weeks before course. 50% refund for less than 2 weeks before course.
Please use our contact form to contact us with questions.
*This course is beneficial for physicians and other providers, including midwives, physician assistants, nurse practitioners, pharmacists, and students of these professions.
Registration for This Event is Closed
Primary Care Breastfeeding Medicine Course
for Physicians & other Providers Webinar*
21/1/9
No Charge