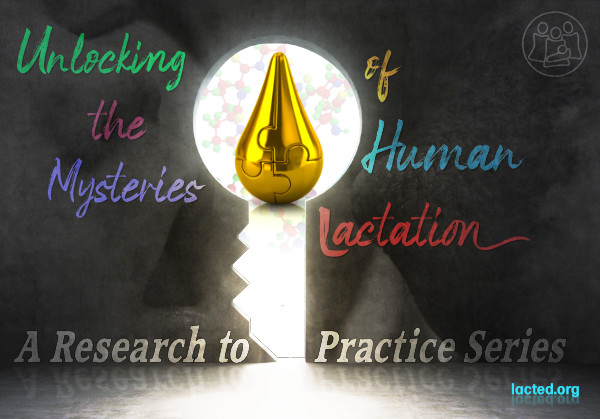 Unlocking the Mysteries of Human Lactation: Persistent Environmental Toxicants in Human Milk Webinar – 21/06/16
Wednesday, June 16th, 2021
12:00 - 1:00 pm CST
with
Rachel Criswell MD, MS

Details are included in our flyer which can be downloaded here.

Overview of the Research Series
This bimonthly educational series is an exploration of the science of human lactation which aims to deepen understanding and explain our shared clinical observations. We look forward to showcasing researchers who have made it their lives' work to contribute to an ever-growing foundation of science that will ultimately strengthen the roles that breastfeeding and human lactation play in the health of the lactating parent, child and family.

Registration
Please "Add to Cart" at the bottom of this page to reserve your seat to attend live or access the recording.

Recording
A recording of the webinar will be available for 2 weeks to those who have registered. Attendees can earn credits through any combination of live participation and/or viewing the recording.

Accreditation
IBCLC: IABLE, Long Term Provider #117-04, allocates 1 (L) CERP recognized by IBLCE for this Live Webinar.
CME: Credits have been applied for.

Questions?
Please use our contact form to contact us with questions.
Unlocking the Mysteries of Human Lactation: Persistent Environmental Toxicants in Human Milk Webinar – 21/06/16
$10.00