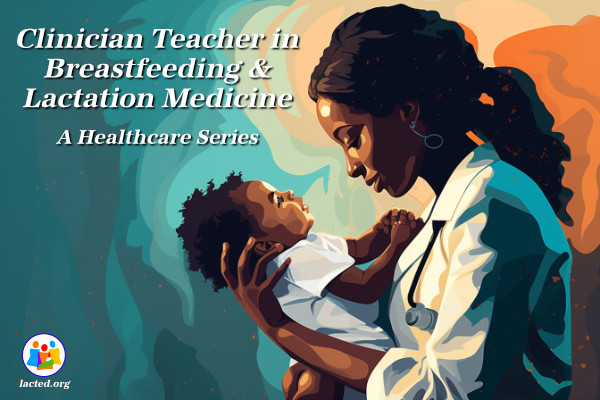 Clinician Teacher in Breastfeeding and Lactation Medicine: A Healthcare Webinar Series
The monthly Clinician Teacher in Breastfeeding and Lactation Medicine Series aims to address strategies for starting and maintaining a Breastfeeding and Lactation Medicine practice, pearls for patient management, and curriculum development and implementation for our learners.
Whether we work in large health systems, direct primary care, private group practice, telehealth, or Federally Qualified Health Centers, we all have innovations, ideas, advice, and questions to share regarding how we teach, practice medicine, and manage our Breastfeeding and Lactation Medicine practices. Each month we will cover a different topic that pertains to our work such as items we stock, tools we use, how we bill, patient screening and triage, challenging clinical scenarios, curriculum development, and more.
Feel free to join us, whether you plan to sit back or join in on lively conversations. We look forward to seeing you monthly!
Register for Upcoming Clinician Lectures