Outpatient Breastfeeding Champion Handbook Order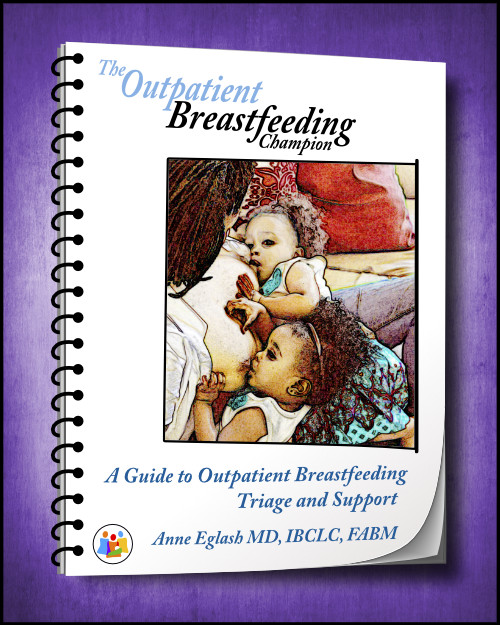 The Outpatient Breastfeeding Champion Handbook is designed as a resource for anyone who is on the front lines working directly with breastfeeding families either by phone, messaging, or in person. The book is succinct, enabling healthcare staff, home visitors, dietitians and others to understand the basics of breastfeeding anatomy, physiology and management.
The information is arranged so that evidence-based answers and resources to commonly asked questions can be found quickly. The accompanying triage tools are designed to quickly evaluate a clinical problem, determine if/when referral is needed, and provide evidence-based recommendations for initial interventions.
Cost
$20, includes media mail shipping in the US for one book
Bulk orders discounted - see pricing below
Questions?
Interested in placing an international order?
Please contact us here.
Outpatient Breastfeeding Champion Handbook Order
$20.00 – $267.00