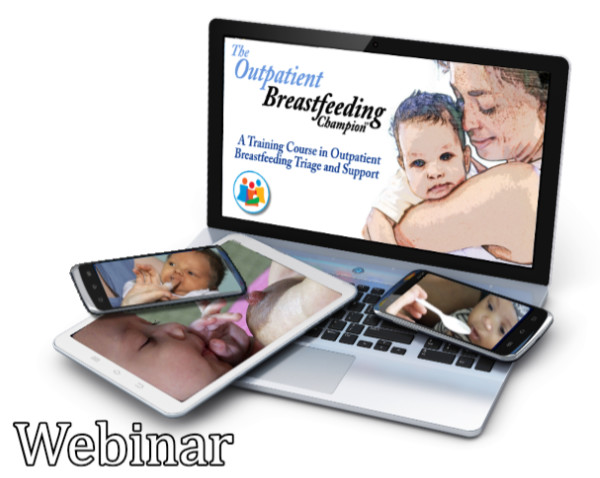 Wisconsin Outpatient Breastfeeding Champion Webinar – 20/10/17
Saturdays, Oct. 17, 24 and Nov. 14, 21, 2020
9:00 am – 1:00 pm CST Each Day
with
Anne Eglash MD, IBCLC, FABM

Details are included in our brochure which can be downloaded here.

Registration
Please "Add to Cart" at the bottom of this page to reserve your seat to attend the live webinar or to access the recording.

Scholarships
We have a limited number of scholarships for medical students, physicians-in-training, and other health professional students. Please contact us, and let us know your training status, including your student or training status and your school/residency program.

Recording & Accreditation
Recordings of the webinar will be available for 4 months. Attendees can earn credits thru any combination of live participation and/or viewing the recordings.
RN: This continuing nursing education activity was approved by the Wisconsin Nurses Association, an accredited approver by the American Nurses Credentialing Center's Commission on Accreditation. 13.25 nursing credits are awarded to Registered Nurses.
IBCLC: This course has been allocated 13.75 (L) Continuing Education Recognition Points (CERPs) by IBLCE. CERPs approval #CLT117-04.
Questions?
Please use our contact form to contact us with questions.
*This training program is beneficial for medical office staff, providers, pharmacists, public health nurses, doulas, midwives, home visitors, WIC peer counselors, nutritionists, LLL Leaders, and health professional students and others who help mothers breastfeed.
Wisconsin Outpatient Breastfeeding Champion Webinar – 20/10/17
$150.00
Outpatient Breastfeeding Champion Webinar – Oct-Nov 2020