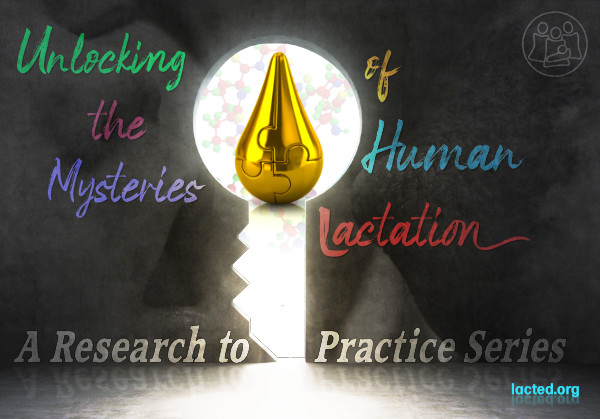 Unlocking the Mysteries of Human Lactation:
Lactation Among Women and Parents Living with HIV- Evidence for a Change in US Policy
Wednesday, November 17th, 2021
12:00 - 2:30 pm CST
with
Heather O'Connor, Martha Cameron,
Adrienne Uphoff MD, IBCLC, Catherine Hanssens JD,
Jason Faulhaber MD, and Marielle Gross MD
Presented in coordination with the International Community of Women Living with HIV North America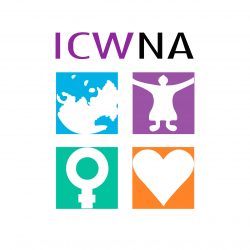 Details are included in our flyer which can be downloaded here.

Overview of the Research Series
This monthly educational series is an exploration of the science of human lactation which aims to deepen understanding and explain our shared clinical observations. We look forward to showcasing researchers who have made it their lives' work to contribute to an ever-growing foundation of science that will ultimately strengthen the roles that breastfeeding and human lactation play in the health of the lactating parent, child and family.

About the Webinar
Please join us for a special 2 hour learning experience on HIV and lactation in the USA. Although the current US Centers for Disease Control recommends against breastfeeding while living with HIV, there is growing evidence that there are circumstances when it is safe for parents living with HIV to breastfeed or chestfeed. We will share stories and experiences of lactating parents in the USA living with HIV, and the challenges they face within their medical communities. We will also describe documented inequity of care, including criminalization, that lactating parents living with HIV face based on race/ethnicity. We will wrap up with recent research evidence that demonstrates safety of direct infant feeding for parents living with HIV, how this could influence US public policy, and means of support that physicians can provide for lactating parents living with HIV.
Registration
Please "Add to Cart" at the bottom of this page to reserve your seat to attend live or access the recording.

Recording
A recording of the webinar will be available for 2 weeks to those who have registered. Attendees can earn credits through any combination of live participation and/or viewing the recording.

Accreditation
IBCLC: IABLE, Long Term Provider #117-04, allocates 1.5 (L) CERPs and 1 (E) CERP recognized by IBLCE for this Live Webinar.
CME: The AAFP has reviewed Unlocking the Mysteries of Human Lactation; A Research to Practice Series, and deemed it acceptable for 2 CME AAFP credits. Term of approval is from 06/16/2021 to 06/15/2022. Physicians should claim only the credit commensurate with the extent of their participation in the activity.
Everyone registered for this event will receive a link to the recordings within 3 days after the event.
Cancellation Policy
Full refund up to 2 weeks before lecture. 50% refund for less than 2 weeks before lecture.
Questions?
Please use our contact form to contact us with questions.
Registration for This Event is Closed
Unlocking the Mysteries of Human Lactation:
Lactation Among Women and Parents Living with HIV- Evidence for a Change in US Policy
No Charge