Outpatient Breastfeeding Champion Webinar – June-July 2020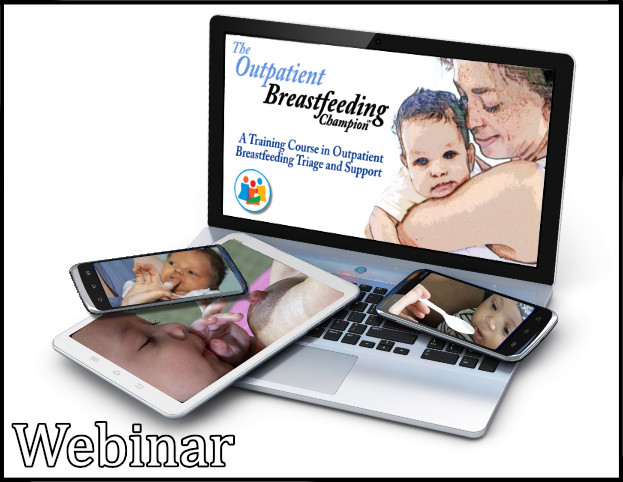 Breastfeeding ChampionSM Training
for Outpatient Breastfeeding Supporters*
Webinar
Wednesdays, June 3 & 17 and July 1 & 22, 2020
8:15 am – 12:15 PM CST Each Day
with
Anne Eglash MD, IBCLC, FABM
Cost
Regular: $250.00
Early Bird: $200 through April 30th, 2020
Price includes printed curriculum book - sent to address given at checkout. Additional shipping charges may be applied for books shipped outside the U.S.A. please contact us if you have questions.
Details are included in our flyer which can be downloaded here.
Cancellation/Refunds
Full refund up to 2 weeks before course. 50% refund for less than 2 weeks before course. Please use our contact form to contact us with questions.
*This training program is beneficial for medical office staff, providers, pharmacists, public health nurses, doulas, midwives, home visitors, WIC peer counselors, nutritionists, LLL Leaders, and health professional students and others who help mothers breastfeed.
Outpatient Breastfeeding Champion Webinar – June-July 2020
No Charge